Here's a video shot over the course of a week or so during a recent visit to Memphis. The piece is a mix of screen print and acrylic, applied in many layers. The camera rolled for nearly the entire process and the video is edited down to the essentials. In addition to showing how the ...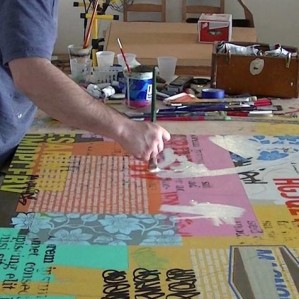 This is a time-lapse video of a single 8-hour work day condensed to 3 minutes. The video was shot on November 10, 2012, while I was finishing this piece. There are some edits and cuts, but the video is a fairly accurate depiction of a typical workday and what goes into finishing a piece. My ...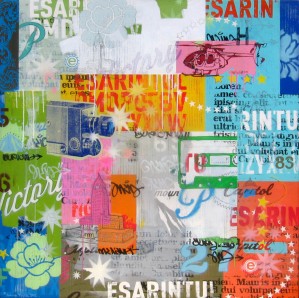 What insprires your art? I'm inspired by the stuff I see day to day- graffiti, murals, hand painted signs, graphic design, vintage advertising, store displays, package design. Out of all of your artwork, which piece is your personal favorite? I don't really have a favorite nor do I have any particular sentimental attachment to any ...